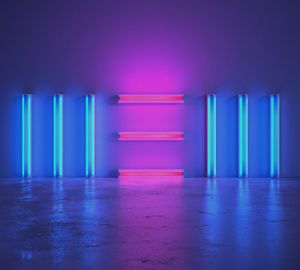 Paul McCartney has nothing left to prove.  His greatness was secured decades ago, but yet he still finds the drive to keep pumping out new material.  It is a testament to what a serious and vital artist he continues to be.  McCartney can still write catchy pop songs.  Are they as good as the legendary material of his "ever present past", well . . . probably not, but he is certainly no slouch.  The same can be said about his new collection,
NEW
, which is his best and catchiest album of the new millennium.  Albums like 2002's
Driving Rain,
2005's
Chaos And Creation In The Backyard
and 2007's
Memory Almost Full
all had some excellent tracks, but with
NEW
, McCartney is more consistent from song to song. 
NEW
's songwriting is classic McCartney.  However, much of the production and instrumentation is very modern sounding with flashes of vintage sprinkled throughout.  All in all, this dichotomy creates an interesting dynamic audio interplay between old and new.  McCartney chose to work in multiple
recording studios
with four different producers: Giles Martin (son of Beatles producer George Martin), Paul Epworth (Adele), Ethan Johns (Kings of Leon) and Mark Ronson (Amy Winehouse).  Each producer brings different production elements to the tracks, but
NEW
sounds very cohesive as it is united by McCartney's voice and songwriting. 
The album tears to life with the energetic "
Save Us
" that comes off as Wings meets the Killers with Queenish harmonies.  The first single "
New
" has a "Penny Lane" bounce to it and is a joyful track.  "
On My Way To Work
" is Beatley as well, especially with the Indian-flavored breakdowns between verses.  The stripped-down and folky "Early Days" is a beautiful reflective song that talks about Paul's early friendship with John Lennon.  You can hear the age in Paul's falsetto, but it still gently delivers and adds a sense of genuine vulnerability to this heartfelt tune.  "
Queenie Eye
" is another highlight.  The backing vocal production is similar to the end of the Beatles' "I Am The Walrus".  In an
interview
, McCartney explains that the chorus of "Queenie Eye" comes from a playground game he used to play as a kid.  (It is worth noting that the lyric in chorus with the "O-U-T spells out" is also used in the somewhat obscure Beatles' Christmas single "Christmas Time Is Here Again".)  Tucked neared the end of the album is the fantastic "
Looking At Her
".  The track is both Beatley and blatantly modern at the same time.  If there was one song that would have been cool to hear what the Beatles would have done with it, "
Looking At Her
" is it.  If you replaced the electronic musical elements in the chorus with a George Harrison sitar part, you would have something that could pass as a missing
Sgt. Pepper
or
Revolver
outtake.  
All in all, Paul McCartney's
NEW
is pretty
freakin
' great.  At seventy-one, he delivers yet another awe-inspiring work that is easily one of 2013's best records.  
Essential tracks: "
Looking At Her
", "
On My Way To Work
", "
New
" & "
Queenie Eye
".