New Single "Dance the Apocalypse" Out June 4th
June 4, Dan Miraldi is releasing a new single, "Dance the Apocalypse."  It is the first track arriving from the upcoming punk-infused EP, 15 Minutes of Fury.  This new record announces a sonic changeup from last year's twin folk releases, Mood Music for Introverts and More Mood Music.  "Last fall, I decided to put a pin in the acoustic stuff.  Anxiety was high and I needed loud guitars and to scream in order to cut some of the tension," the singer explains.  He assembled a killer socially-distanced backing band made up of North Carolina-based ringers Jeremy Radio on bass and Dominic Geralds on drums and Cleveland-area favorite Ray Flanagan on lead guitar.  Miraldi continues: "I told Ray the vibe I wanted from his guitar.  It's the end of the world.  There's a giant asteroid coming and the sky is on fire.  We are onstage playing to a mosh pit full of sweaty people who just want to dance like fiends before everything explodes into oblivion."  
15 Minutes of Fury will be released late July 2021.  In the meantime, "Dance the Apocalypse" will be available on digital service platforms this Friday, June 4.      
Available Now! The Expanded Reissue of Dan's Debut Record - Newly Remixed and Remastered!
Dan Miraldi's 'More Mood Music' is out 9/18!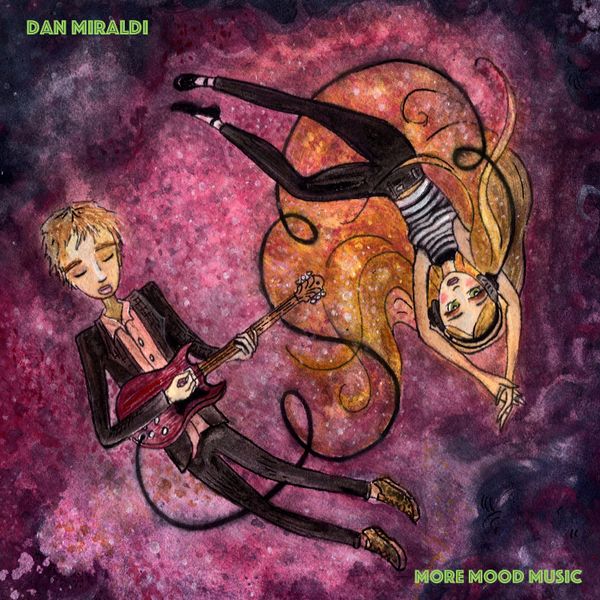 New Video - "The Sweet Sound of Protest"
Dan Miraldi has just released the new video and first single from his upcoming EP, Love Under Fire.  For the next year, net profits from the sales and streams of the single will be donated to the Southern Poverty Law Center.  Check out the video below and add the song the song to your favorite playlists! 
Click below to buy or stream the song on the following services: