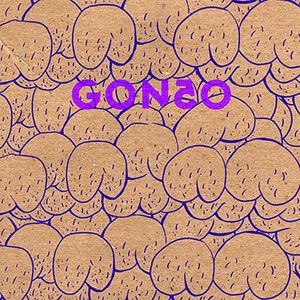 Steve Albini producing Nirvana = good idea.  Apparently, Steve Albini producing Foxy Shazam = bad idea. 
Gonzo
, the follow-up to 2012's (and
Rolling Clone Blogazine'
s winner of album of the year),
The Church of Rock and Roll
, is a bit of a letdown.  With Albini at the helm and the band recording live in the studio, something got lost in translation.  A lot of the record sounds like a cross between Deep Purple with horns and the first Foo Fighters record, but not in a good way.  The band comes off as self-indulgent and missing much of its infectious charisma and over-the-top attitude.  The mixes are muddy as if the respective band members were arguing over whose instrument should be the loudest.  Eric Nally is one of the best frontmen around, but on
Gonzo
he appears uninspired and overpowered by the cacophony surrounding him.  
With a band as good as Foxy Shazam, it is hard to write off the album completely.  Tracks like "Shoe Box" and "Don't Give In" could have turned out cool.  Perhaps if they had reteamed with the Darkness's Justin Hawkins, a man who understood and knew how to direct the band?