First off, 2020 is the year I released three records, Mood Music For Introverts, More Mood Music and the Cherry Flavored Elevator's Garage Rock Masterpiece Theatre.  Disclaimer - although I am proud of all these works, I automatically disqualify any music I have any part in making.  It would be a little too egocentric and self-serving.  
It was difficult to narrow down my list to just ten records.  I fretted and weighed the albums by my personal taste and enjoyment and what I saw as the artistic merit of the work.  I also have a soft spot for the overlooked and under-rated.  I did not consult the lists of the major musical press outlets.  I hope you find a surprise or two and explore those records.  Albums by the Struts, Green Day, the Beths and the Dirty Knobs all were close contenders, but did not make the final cut.  After much internal debate, my favorite albums of 2020 are:
10. Echosmith – Lonely Generation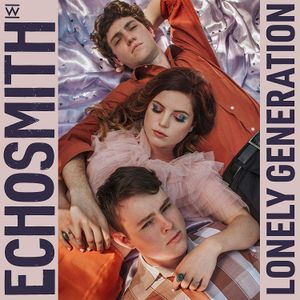 Early in 2020, the Echosmith siblings released a fantastic indie electronic pop album.  It has been seven years since their debut and last full-length album, but they have only gotten better.  "Love You Better," "Diamonds" and "Shut Up and Kiss Me" are irresistible pop jams.  "Follow You" and "Everyone Cries" are ballads that show a young, but experienced band bringing new levels of emotional depth to its music.  Don't knock it until you give the record a listen. 
9. Paul McCartney – McCartney III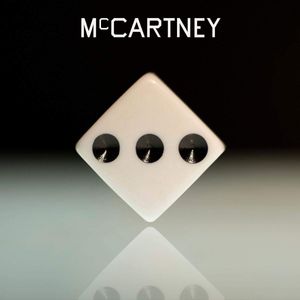 Maybe it is too soon for me to judge this album since it arrived with only two weeks left in 2020? Admittedly, I have not had the same amount of time with this record as I have with others on this list.  The McCartney series is now a trilogy.  Each prior volume is important in examining McCartney as an artist and innovator.  The McCartney records are Paul, unquestionably one of the best pop songwriters ever, left alone and chasing the muse.  McCartney I & II were panned upon their initial releases, but over time have grown in appreciation and acclaim. It is important to note the historical global moment that led to the album's recording.  Paul was left with cancelled gigs and sweet sweet time. Time that he used to hunt down his unfinished ideas and song fragments, turning them into complete and fully realized songs.  While in "rockdown" with McCartney III, Paul builds another special McCartney world filled with folk songs, instrumental experiments and rockers.  The music brings comform with its homespun charm.   
8. Waxahatchee – Saint Cloud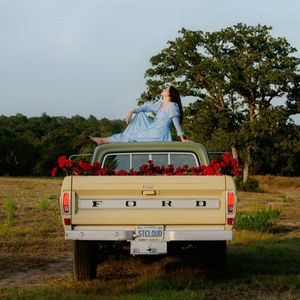 Waxahatchee's Saint Cloud is a vibey collection of slow-grooving singer-songwriter jams ("Fire", "Oxbow") mixed with Tom Petty-esque Americana songs (just sung by a woman i.e. "Can't Do Much," "The Eye", "Witches").  The vulnerability of the music is enhanced by stacked harmony vocals.  The songs are tied together by lyrical motifs of "addition and codependence," but the music skillfully drives on without getting trapped in a rabbit hole of sadness.  All and all, the album is well constructed and can be listened to without skipping a song.  
7. Soccer Mommy – color theory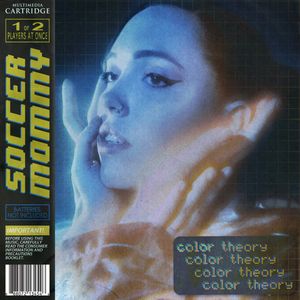 Soccer Mommy's breakthrough album, Clean, made my 2018 favorite album list.  With color theory, singer-songwriter Sophie Allison continues to be every bit as compelling by not repeating herself.  color theory is more mellow, brooding and beautiful.  Although recorded and released before the world shut down, the record is perfect music for a brief existential spiral during a pandemic quarantine.  There are no tracks to skip here, but standout favorites were "circle the drain" and "yellow is the color of her eyes." 
6. Deep Purple – Whoosh!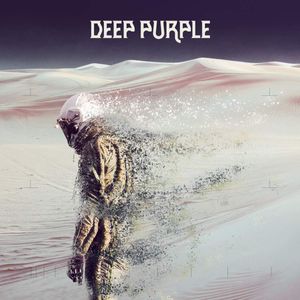 Deep Purple continue to be a gold standard for guitar-driven classic rock excellence.  Working with legendary producer Bob Ezrin (their third album with him in seven years), the band continues to jam on and deliver the goods. The musicianship is always tight and alive.  Ian Gillan may not unleash his howl like he did on Deep Purple In Rock, but at age 75, he is still an excellent singer and engaging lyricist (special shout out to the track "Nothing At All.")  Every album may be their last, but perhaps knowing that drives the group to avoid ending their 50 plus year legacy on a dud.  If Whoosh! is the last Deep Purple album, then the choice to possibly symbolically rerecord "And the Address," the instrumental opening track from their debut record, is extra poignant.  Regardless, if you need some new classic rock don't let this one "whoosh!" (sorry) on by.   
5. Fiona Apple – Fetch The Bolt Cutters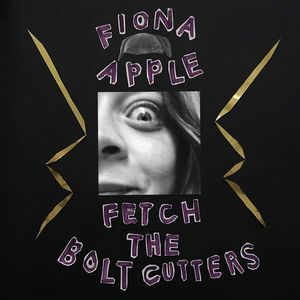 The press figured out that this record was pretty special from the moment it arrived this spring. The glowing reviews are deserved. Fetch The Bolt Cutters does not sound like anything else.  Yes, it is definitely a singer-songwriter album, but its identity shifts back and forth while somehow feeling unified.  It is at times a vulnerable confession ("I Want You To Love Me") and other times it hits like a chair over the head ("For Her"). All and all, this collection is packed with gems – "Under The Table," "Ladies" and "Heavy Balloon" just to name a few. 
4. The Killers – Imploding The Mirage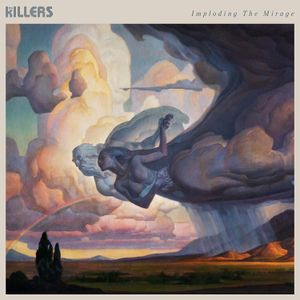 Out of nowhere the Killers made their best album in fifteen years.  The stars aligned on Imploding The Mirage as the Killers delivered a stunning batch of songs that once again combined the sonic textures of dancey electronic rock with 1980s Bruce Springsteen storytelling.  This album feels like classic Killers without being a rehash.  Is this beginning of a creative renaissance for the band? Tracks like "My Own Soul's Warning," "Dying Breed" and the title track give one hope.   
3. Destroyer – Have We Met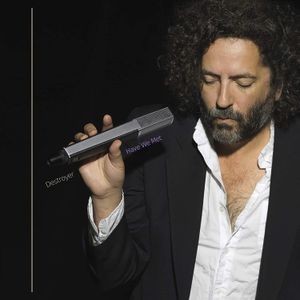 Destroyer's Have We Met is another example of a record where the band creates its own musical world.  The album hypnotically flows in a river of synths, beats, quirky lyrics and vocals.  It is both mellow and danceable.  Put this album on, dim the lights and get lost in this record.  Skip no tracks.   
2. Bruce Springsteen – Letter To You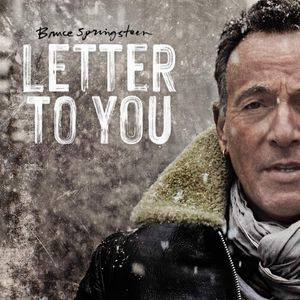 Reasons that set this album up to be interesting include the following.  Springsteen tracked this album live in the studio with the E Street Band. Bruce was inspired by the realization that he is the only living member of his high school band.  Those "ghosts" are present in the newly written songs ("Ghosts," "Letter to You" and "Last Man Standing").  Additionally, Springsteen revisits songs that date back to his first album, but were not included on his debut ("Janey Needs a Shooter," "If I Was The Priest" and "Song For Orphans").  The new stuff sits well with the old.  Letter To You is nothing short of a triumph.  Also check out the Letter To You film that is streaming on Apple TV+.    
1. Bob Dylan – Rough and Rowdy Ways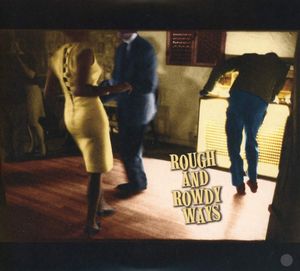 Rough and Rowdy Ways' first single "Murder Most Foul" gave the then 78 year old Bob Dylan his first ever #1 on the Billboard rock singles charts. It is funny that this mellow 17 minute epic centered around the JFK assassination was the song that earned him that achievement. Nonetheless, the tune proved that the master songwriter's legendary lyrical skills were still sharp.  "Murder Most Foul" was followed by the dream-like "I Contain Multitudes" and the bluesy "False Prophet."  These lead singles alone were enough to give listeners hope that another masterpiece was on hand.  When Rough and Rowdy Ways arrived, all was confirmed.  The Nobel Prize winner had completed a spectacular collection that sits proudly next to his acclaimed late career records like Time Out of Mind, Love & Theft and Modern Times.  The album, although brilliant, is not his most accessible work.  Each track with its rich imagery and storytelling could be its own great American novel.  "Goodbye Jimmy Reed" stomps along like 2020's version of "Rainy Day Women #12 & 35," but there is very little looking back musically.  Dylan is always three moves ahead.  When you view his catalogue, you can see the progression and the sonic connection between his more recent albums.  However that is not his concern, Dylan is pushing forward.  Ultimately in a year of so much turmoil, it was comforting to see a man who has been deservedly recognized as genius for over sixty years, create a new work of genius.  The world is on fire, but Bob Dylan is still Dylan.  Not that he cares, but he did not let us down.  Take comfort in that.