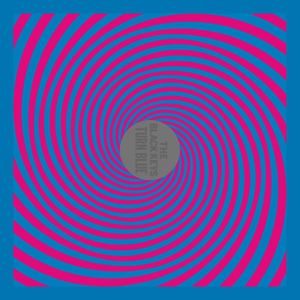 This week the world received a new album from Akron's favorite sons, the Black Keys.  The combined commercial success of 2010's
Brothers
and 2011's
El Camino
launched the band after years of being "kind of famous" and transformed them into the world's biggest young rock act.  After the type of success that has befallen the band, it would be easy to expect that their new album,
Turn Blue
, would be
El Camino II
– it is not. 
Turn Blue
is a far more ambitious work that (for the most part) steps outside the expected big rock riff radio singles and moves into a beautiful dark and murky exploration of psychedelically-tinged bluesy rock and blends it with soul and hip-hop elements.  
The first single "Fever" is nothing particularly special.  It is more like radio cannon fodder compared to most of the rest of the album.  The song sounds like it is there more to satisfy record executives and people who only know the band for their big radio hits.  Also, tracks like "In Time", "Year in Review" and the title track are guilty of sounding similar to some of the material on
Brothers
or
El Camino
.  For instance, they feature singer-guitarist Dan Auerbach singing in his falsetto while drummer Patrick Carney lays down a hip-infused drumbeat.  Yes, it is familiar terrain, but songs like these can also be seen as sonic bridges between the two previous albums.  
The blood, guts and vitality of
Turn Blue
come from the psychedelic musical catharsis found in tracks like the fantastic slow-burning opener "Weight of Love" and "Bullet in the Brain".  Although not as riffy as
El Camino'
s "Lonely Boy", "Weight of Love" features incendiary guitar work from Auerbach.  Lyrically, this album comes from a dark place as Auerbach, with the musical support group of Carney and producer Danger Mouse, exercises the demons haunting him in the wake of his recent divorce.  A sense of loss and anger is apparent in each track.  "In Our Prime" is somberly soulful and focuses the album's sense of loss before the closing track.  The closer, "Gotta Get Away", is different from the other songs on the album.  It's a refreshing up-tempo rock and roll song that has a Springsteen meets CCR vibe.  Lyrically and musically, the track leaves with Auerbach and Carney riding away from the storm clouds.  It is a great way to end
Turn Blue
. 
The Black Keys have come too far for them to return to the garage rock sound of their excellent early albums like
Rubber Factory
and
Magic Potion
.  Yet, they refuse to become slaves to the immediate commercial appeal of
El Camino.
At the same time, the duo does not completely alienate its newer fans.  Instead, the band finds a renewed sense of purpose while exploring a more psychedelic soul sound.  
Essential Tracks: "Weight of Love", "Bullet in the Brain", "In Our Prime" & "Gotta Get Away".