1. Roger Waters – Is This The Life We Really Want?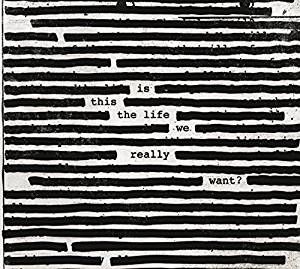 It has been 25 years since the last proper Roger Waters' solo album. Is This The Life We Really Want? is Waters' greatest work since Pink Floyd's The Wall. Not only did he conjure up that classic Floyd sound, he made a concept record that starkly and poignantly captures the trauma and hypocrisy of the Trump-era. At age 74, Waters pulls no punches and proves that his artistic flame still brightly burns. 
Essential tracks: "Smell the Roses", "Déjà Vu", and "Picture That" 
2. JD McPherson – Undivided Heart & Soul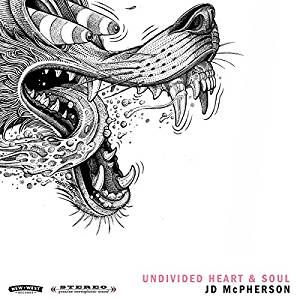 With a sound that crosses throwback Eddie Cochran with modern garage rock, JD McPherson delivered a killer record that was both timeless and fresh sounding. Undivided Heart & Soul is loaded with sassy rockers like "Desperate Love," "Style is a Losing Game" and the title track but also provides beautiful ballads like "Hunting For Sugar." All in all, the album is 40 minutes of pure rock and roll delight. 
Essential tracks: "Style is a Losing Game", "Under the Spell of City Lights" & "Hunting for Sugar"
3. J. Roddy Walston & the Business – Destroyers of the Soft Life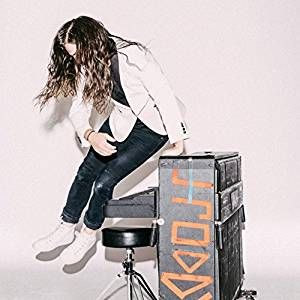 J. Roddy and Co. accomplished a tricky thing this past year. With Destroyers of the Soft Life, they expand beyond the Jerry Lee Lewis meets Black Keys and Zeppelin vibes of their first three albums to deliver an album with a more modern commercial shimmer. It's done so tastefully that it feels like a natural progression as the band eyes a wider audience. Like Nirvana, underneath the music's gritty rockness are great songs with big pop hooks. Don't miss out on this band or album. 
4. Foo Fighters – Concrete and Gold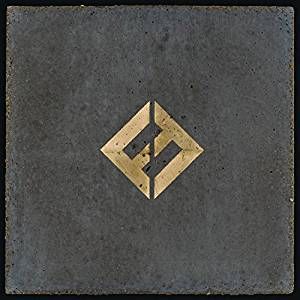 The Foos decided to mix things up this go round and teamed up pop producer Greg Kurtstin. Concrete and Gold is a heavy record but also very melodic. It is politically aware, but at the same time still fun. Further, it is also one of the band's most consistent albums. Besides 2011's Wasting Light, Concrete and Gold is the best Foo Fighters album of the 21st century. Lastly, there are a number of music superstar cameos tastefully sprinkled throughout the music. Go listen and see if you can figure out who and where they are! 
Essential tracks: "La Dee Dah", "The Sky is a Neighborhood" and "Sunday Rain." 
5. John Mark McMillan – Mercury & Lightening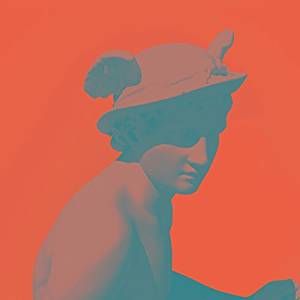 In Mercury & Lightening, John Mark McMillan looks at the modern world and sees all the reasons why he should be jaded. However, throughout the album's journey, he does not give into despair. He fights back and presents a stellar and uplifting collection of songs. Sonically, the album blends ambient modern-indie pop production with vibes of Born in the USA-era Springsteen. All in all, Mercury and Lightening is thoughtful and compelling and should not be missed. 
Essential tracks: "Mercury & Lightening" and "No Country" 
6. Queens of the Stone Age – Villains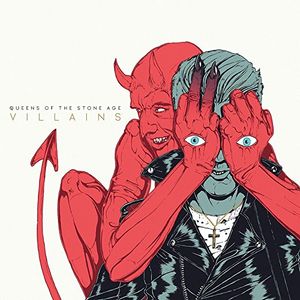 Villains somehow hits like a modernized quirky punkish dancing lovechild of late 70s Zeppelin and Bowie. The album doesn't quit and that's why it's on this list. 
Essential tracks: "Feet Don't Fail Me", "The Way You Used To" & "Head Like a Haunted House" 
7. Dan Auerbach – Waiting on a Song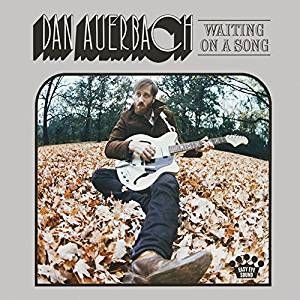 Waiting on a Song shows the Black Keys front man embracing a retro Nashville-tinged singer-songwriter sound. This album is fun, accessible and joyful. It goes down smoothly. 
Essential tracks: "Waiting on a Song", "Shine on Me," & "Malibu Man" 
8. Death From Above 1979 – Outrage! Is Now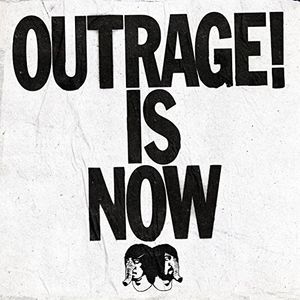 Loaded with big sludgy rock riffs, you can head bang to this album until your skull flies off. This album is lean and mean. Rock and roll is still alive and well! 
Essential tracks: "Freeze Me", "Caught Up," & "Freeze Me" 
9. Deep Purple – Infinite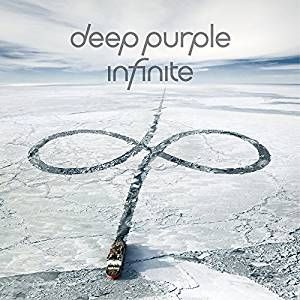 Yes, there is a new Deep Purple record. Yes, they have actually been regularly releasing great new music since the last time Ritchie Blackmore quit the band back in 1993. The Bob Ezrin produced Infinite has that Deep Purple signature sound complete with stellar guitar riffs and blazing organ solos. Sure, Ian Gillan's voice has changed a bit as he has aged, but he still sings with conviction and delivers the goods. 
Essential tracks: "Hip Boots" and "One Night in Vegas" 
10. Blondie – Pollinator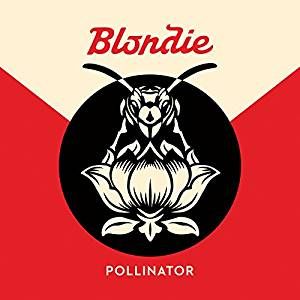 The cool thing about this album is that it is both new wave and modern. The Blondie sound is something that has always evolved. Like the new Deep Purple album, for most people, this album slipped through the cracks, but Blondie made a record that can stand proudly next to their best work. Tracks like "Doom or Destiny", "Long Time" and "Gravity" kick ass. And like Ian Gillan, Debbie Harry's voice has changed a bit with age, she has still got her edge. I hope they don't retire just yet! 
Essential tracks: "Doom or Destiny," "Long Time" and "Gravity"